Home inspectors have a lot of freedom and a lot of responsibility. You never have to punch a time clock. And you also have no one driving your business except you. It takes time to build up a client base and network of real estate agents who are comfortable with giving referrals. Until then, taking on additional inspections in niche markets can help bring in all-important revenue.
Your home inspection training may have covered some or all of these options, but you'll probably need a bit more. And be sure to check with your licensing board to learn whether you need special credentials. For example, performing radon and mold inspections often requires proof of training and additional licensure or certification.
Here are 10 ideas that could help you build up your business and reach a much broader range of clients:
Option #1: Radon Testing
Radon is a noble gas that is extremely harmful to humans and animals. It's produced by the decay of uranium in the soil, and it exists everywhere in the U.S. Any home in any location can have a radon problem as it has nothing to do with the age of the structure. In fact, newer homes that are built too tight are more at risk than drafty old houses. A radon test can advise clients about the presence of the gas and the need for remediation measures.
Option #2: Termite Inspection
Practically every home sale requires a clear termite letter before it's finalized. If the home is financed, that's especially true. But a termite inspection isn't part of a general home inspection. Instead of allowing another inspector to get all of the benefits, get trained in termite inspections and offer that expanded service.
Option #3: Mold Inspection
Mold happens for numerous reasons, all of them revolving around moisture. Sometimes the culprit is poor insulation. Sometimes it's the absence of adequate ventilation. And sometimes it's caused by a damp basement. Home inspectors report evidence of mold, but a mold inspection can also be a separate service. Considering the high volume of homeowners who are concerned about hazardous "black mold," this could be one more avenue for more income.
Option #4: Four-Point Inspections
The general home inspection is usually for the home buyer. But a four-point inspection is something slightly different. It can be quicker, too. Insurance companies may require an inspection prior to offering a policy on a home. Instead of a full home inspection, the four-point version covers the necessary ground. It includes the HVAC system, electrical, plumbing, and the roof.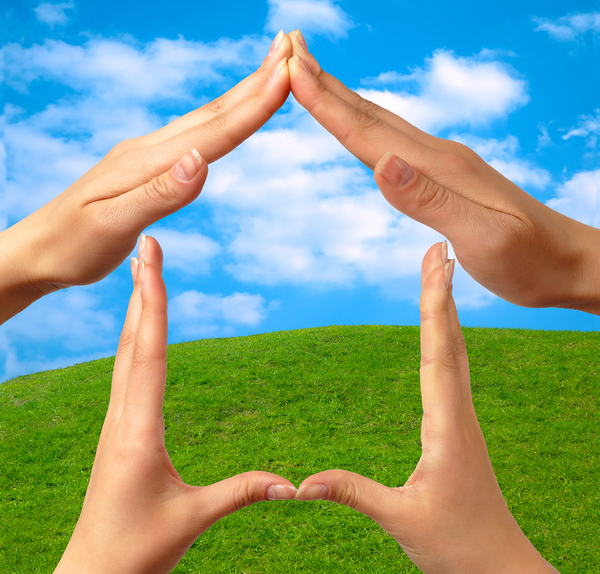 Green one iomes are increasingly important to buyers.
Option #5: Green Homes
With the increased focus on healthy homes and green building, more homeowners want to know whether the house they're buying is safe. A green home inspection can advise buyers of issues such as energy efficiency, water efficiency, sustainable building materials and other "green" concerns.
Option #6: Indoor Air Quality
Indoor air quality may be part of a green home inspection, but you could also offer it as a stand-alone service. Buyers who are concerned about certain hazards, such as asbestos, lead, contaminated air ducts, off-gassing building materials and other hazards may want an air quality inspection prior to buying a home.
Option #7: Energy Audits
This is another inspection that may be part of a green home inspection or a separate service. Even if a buyer isn't especially worried about sustainable materials, he's probably interested in whether the home will cost a fortune to heat and cool. Energy audits suss out air leaks, water-guzzling fixtures, poor insulation, and other factors that affect efficiency.
Option #8: Septic System
Another inspection that's not part of a general one is the septic system. Most buyers would otherwise hire a different inspector, but you could offer the service and keep their business. Septic inspections include determining the age of the system locating the drain field and other tasks.
Option #9: Current Owner Inspection
Nine times out of 10, home inspections are purchased by a home buyer. But that leaves out a huge portion of the population who could also benefit from a little knowledge. Homeowners need home inspections to show which systems need attention and possibly repair. Knowledge is power, no matter who acquires it.
Option #10: Special Systems
A general home inspection doesn't cover a lot of special systems, and they're another avenue for potential revenue. Security systems, landscaping issues and further inspections beyond what's visible and accessible could help boost your income.
Home inspectors wear a lot of hats, and one of those is for marketing and advertising. If inspections aren't quite making ends meet, or if you're in the market for adding broader service, there's a lot for you to choose from. You could even consider training to become a FEMA inspector. Who knows? You might find that you enjoy auxiliary inspections and want to retain them as a service permanently.
Home Inspection Form is in the business of helping you succeed. Our intelligent reporting software can help you work more efficiently, which frees up more time for growing your business in other ways. Download home inspection app for Android and see what you've been missing.